Solution Overview
Gate barriers are automatic bars or also often called parking bars which are usually widely used as doors/gates in residential complexes, office buildings, supermarkets, malls, hospitals, airports to industrial areas. The gate barrier can be combined with its supporting software system so that it has a more reliable automation function.
Solution Features

• Gate can be installed either right or left and mounting the barriers is very simple, practical and quick.
• Depending on customer needs, there is a truly complete range of system-customisation accessories and such a choice of safety accessories to provide total peace of mind for the user.
• The special joint-arm means the barrier can be installed even when height/clearance is an issue, like in underground parking facilities.

Solution Scenarios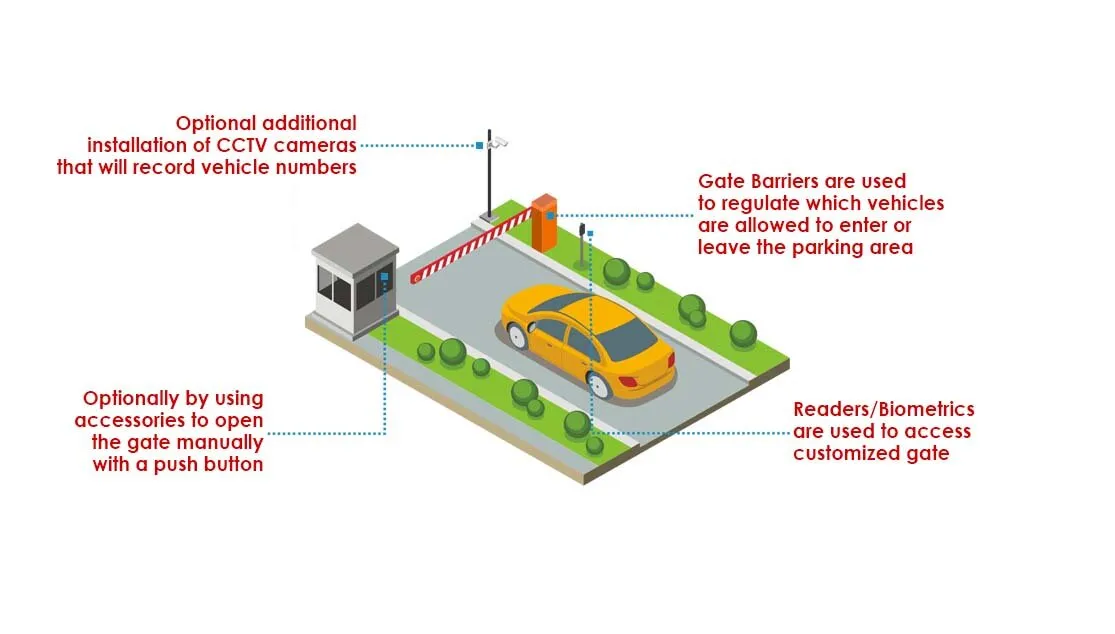 > Access Control System
> Access Control Reader
> Long Range Reader
> Access Control Barrier
> Card & Credential
> Access Control Accessories
Find products
Access control system