Solution Overview
Hygiene is health efforts by maintaining and protecting the subject hygiene such as washing hands with soap and clean water to protect the hand hygiene and break the chain of germs that can contaminate other good which occurs through direct contact with unclean hands.

With the increasing demand for industrial hygiene in places such as the manufacture of chemical, pharmaceutical, food and beverage, hygiene tunstile are necessary. With the function sanitizer dispensers will ensure that personnel through the turnstile so that the cleaning solution is given, to guarantee hygiene especially on the hands.
Solution Features
• Cleaning washing and disinfectant germs activity more easily and regularly before entering the production area.
• Eliminates contamination risk.
• Automatic foam care dispenser in stainless steel box up.
• Low level indication for disinfectant.
• Easy accessible by removable front.
Solution Scenarios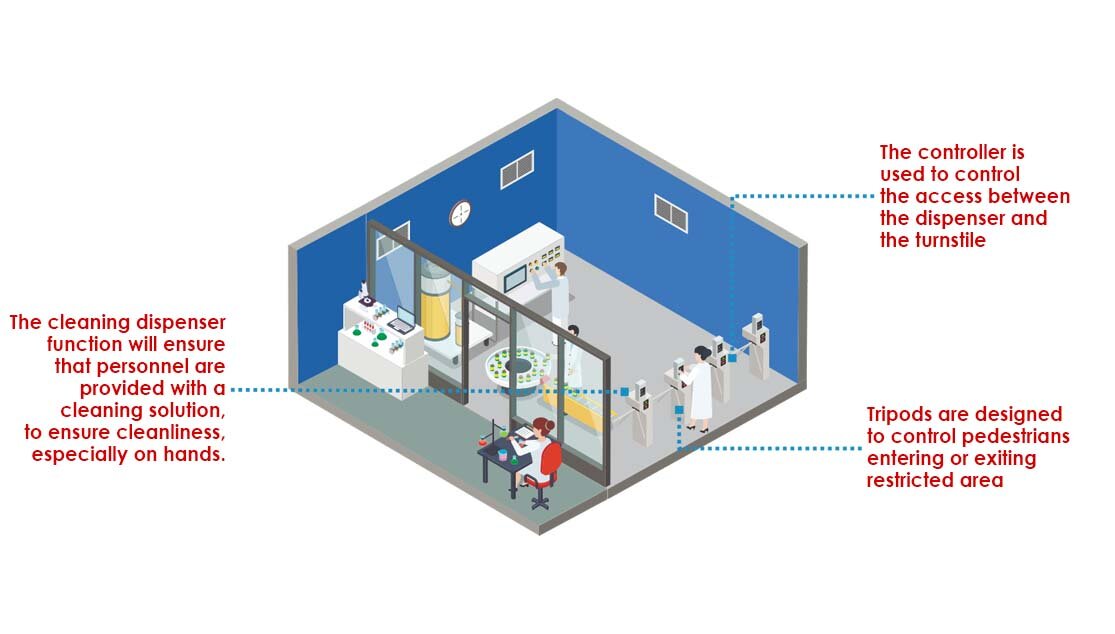 > Access Control System
> Biometric Reader
> Access Control Barrier
Find products
Access control system