Solution Overview
Door access control systems are digital security systems that ensure authorized access to your building. They ensure only authorized personnel are entering your building while keeping unauthorized personnel out. This can be extremely efficient in avoiding trespassing, vandalism, and other criminal activity at your business. Plus, because they are digital, they are more efficient in doing so than traditional lock-and-key systems.

At the same time, door access control systems simplify entry to your building. Employees and other personnel no longer have to carry keys or unlock doors the old-fashioned way. You can issue users convenient forms of entry like smart card, tag, facerecognition, fingerprint and more.
Solution Features
• Safety. A door access control system lets you give access to only the person you want to enter your premises. You can restrict unwanted people from getting into your building or premises and avoid thefts/frauds.
• The convenience of Access. The door access control systems make life so much convenient. The same type of code/card can be used for opening multiple locks. You can set limited access times and days or allow full-time access.
• Detailed Entry-Exit Records. An electronic door access control system enables you to see the record of who enters and exits a building or room and when.
• Easily revoke access. Door access control systems enable you to withdraw access from anyone who is allowed to enter your place. You can change your settings and revoke access to the specific user ID.

Solution Scenarios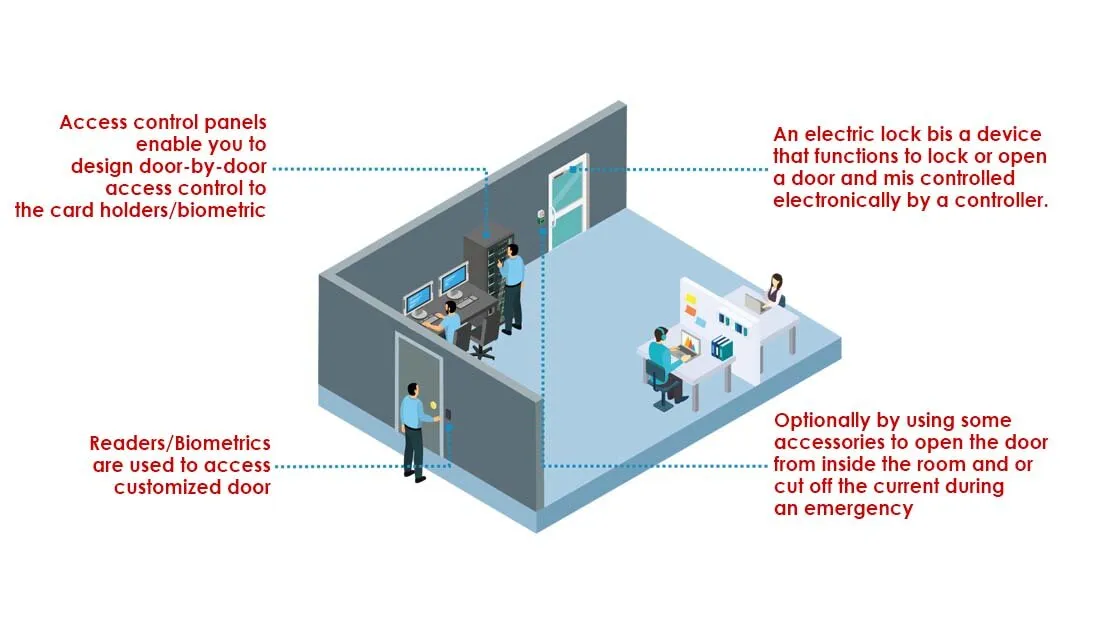 > Access Control System
> Access Control Reader
> Biometric Reader
> Card & Credential
> Electronic / Mechanical Lock
> Access Control Accessories
Find products
Access control system